College Of Teacher Education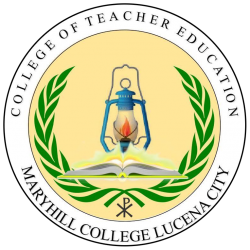 The College of Teacher Education believes in the development of the total person through forming the minds of learners with a vigorous quest for academic excellence and dedication to the search for new knowledge, molding the hearts of learners through Catholic & Marian virtues, and keeping ablaze the Marian Spirit of effecting social changes. Guided by this philosophy, the College of Education (CTE) envisions itself as a center of development of educational leaders, researchers, and professionals in Quezon Province. This will be achieved by providing excellent Marian education that is holistic, innovative and Christ centered.

The College of Teacher Education aims to develop professionally competent teachers who are able to think and perform the following:
Effective conveyors of organized knowledge developed from human experienced.
Efficient promoters and facilitators of learning that will enable the learners to develop to the fullest of their potentials for a continuing pursuit of education.
Active individuals who possess clear understanding and appreciation of human values.
Implementer of training and development programs responsive to the education and professional needs of administrators, faculty and students.
Providers of top caliber teachers who are sensitive and responsive to the needs of the society and of the nation.
Vision
The College of Teacher Education of Maryhill College envisions its graduates to be globally competitive teachers whose practices and values in teaching are anchored to Christian and Marian virtues and has met the professional standards for teachers.
Mission
The College of Teacher Education of Maryhill College shall hone students to be teachers that embody the Marian-Catholic teachings to help in nation-building and has strong dedication and commitment in the field of education that can demonstrate and practice the professional and ethical requirements of the profession.
Courses Offered
Bachelor of Elementary Education (BEEd)
Bachelor of Early Childhood Education (BECEd)
Bachelor of Technology and Livelihood Education (BTLEd)
Major in:

Bachelor of Secondary Education (BSEd)
Major in:
English
General Science
Mathematics
Social Studies
Values Education